CCS Track and Field Medals galore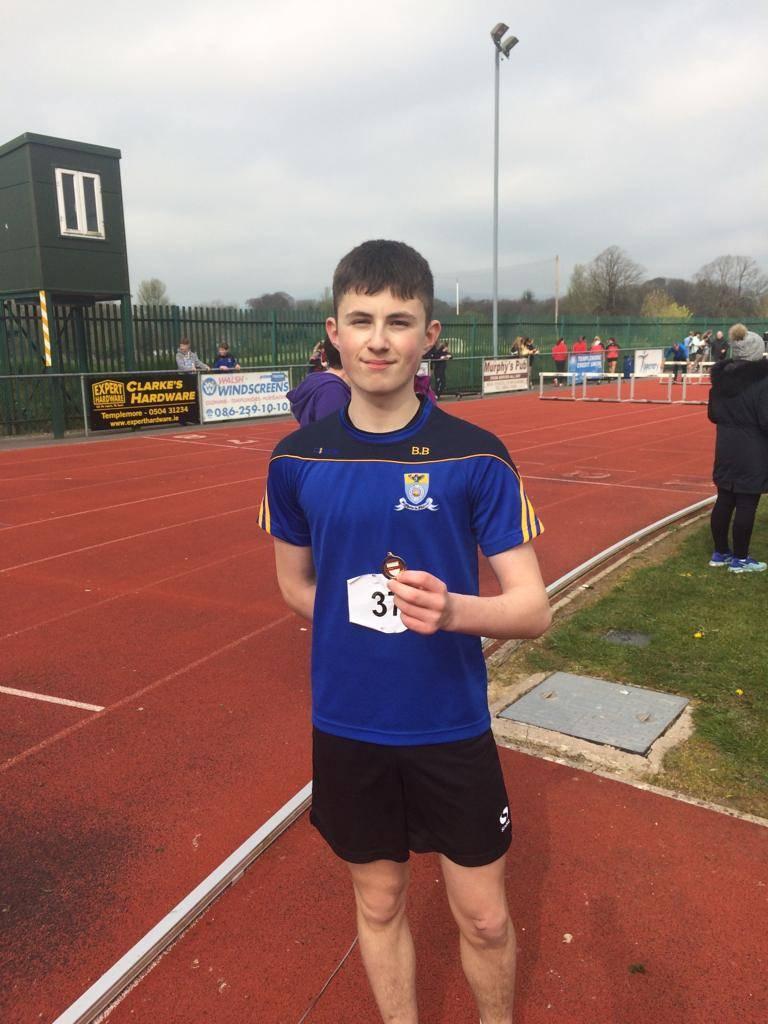 Great tally of Medals for CCS at Count Post Primary Track &Field. 4 Gold 1Silver. Grainne O'Connor 1st 1200m Junior Girls Walk, Brian Byrne 1st Minor Boys 75mHurdles, 1st Minor Boys 100m Sprint, Shane Buckley 1st Minor Boys Long Jump,2nd minor Boys 800m.
Cycle Against Suicide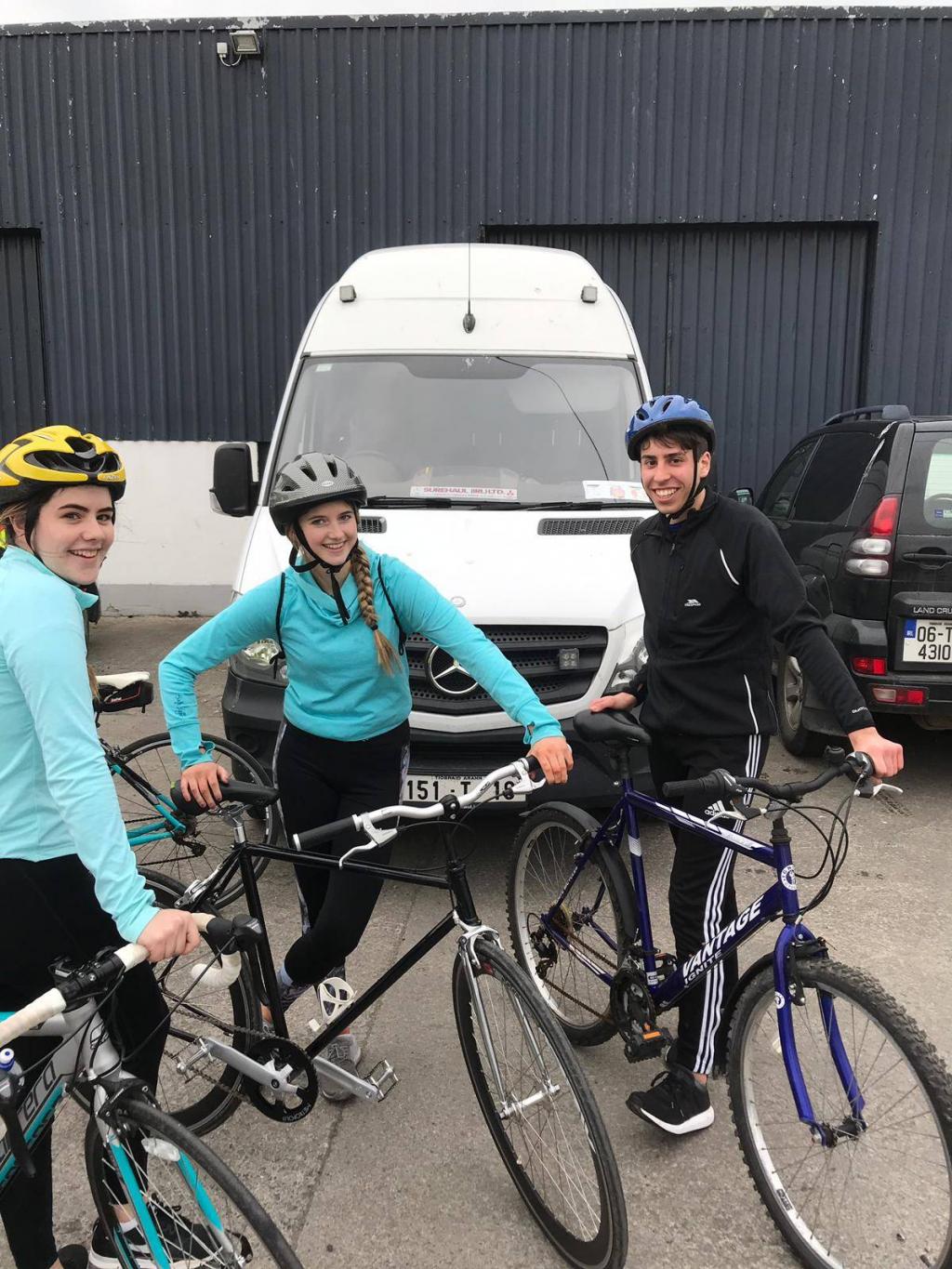 Safety Briefing & Training Spin Padraig Benson was in CCS today to give a safety briefing and led a training cycle for our upcoming Anchor Day. Cyclists had a 30 KM cycle as part of their preparations & training.
Parlez-vous franҫais? Sprёchen Sie Deutsch?
CCS has as its core the desire to promote diversity and inclusiveness and this was evident when modern foreign languages were celebrated in the school. Students in the school are offered both French and German as options from 1st year to 6th year and many chose to study both languages to Leaving cert level. The week chosen reflected the international day of French speaking countries on March 20th when France, its language and culture are celebrated in a fun and innovative way. A language quiz, first year French and German breakfasts, art competitions, a Ty French theatre show and a senior essay writing competition were some of the activities enjoyed by students over the course of the week. Junior cycle students participated in a Modern Foreign language art competition under the theme of We love languages/Nous aimons les langues /Ich liebe Deutsch. The standard of entries was extremely high again this year with Oona Bogdan, Vicktor Csanyi and Chloe Coleman being awarded 1st, 2nd and 3rd year prizes respectively. Julianne Bongaras' impressive art work scooped her the overall art prize this year. Bravo! 1st and 2nd year students for their part participated in a highly competitive table quiz on Friday where a tie break round saw Eoghan O' Leary, Adrian Gayson Molloy, Gráinne O Connor and Amy Wood emerge as triumphant winners . Senior pupils demonstrated their prowess in both French and German producing insightful essays in both languages on why it is important to learn modern foreign languages. Sophie O Shea, Áine Reade, Jennifer Fogarty and Marjorie de Castro proved successful in this section. The final task for sixth years was to interview students and teachers in French throughout lunchtime with the best interviewers Caoimhe Crosse and Julia Bongaras both receiving a prize for their efforts. A new departure for modern foreign language week was the provision of a French and German breakfast for all first years organised by their 6th year link students. The pupils all enjoyed croissants, pain au chocolats, salami, smoked cheeses, ham, rye bread and juices in school. Staff also benefitted with an array of French and German delicacies provided at break time. Support from Supervalu and Cashel was much appreciated. Accompanying Photo: Mr. John Gallagher (Principal) with Jennifer Fogarty & Caoimhe Crosse.
Grand National Sweepstakes Draw Results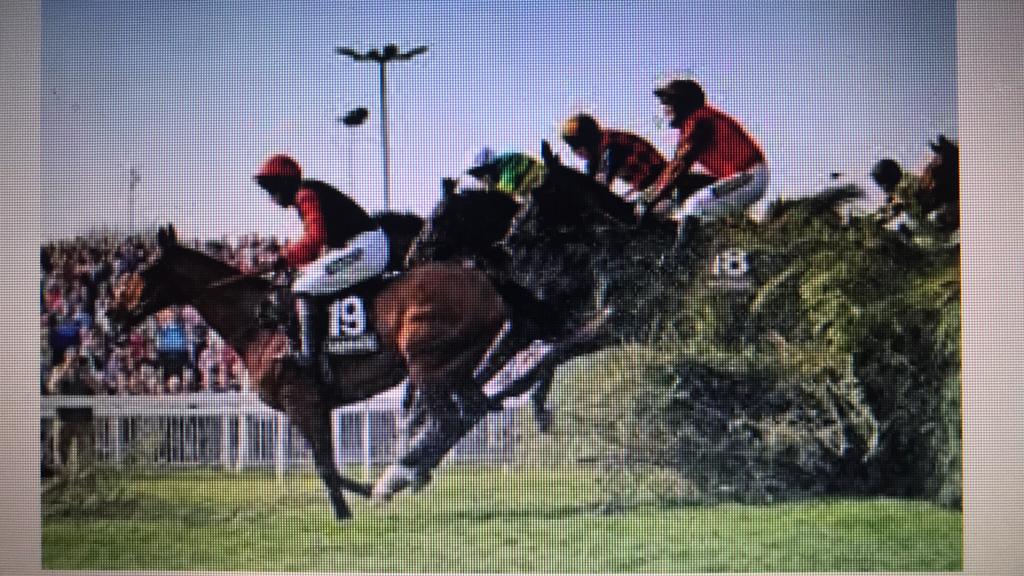 Well done to all who supported the Parents Association Grand National Sweepstakes Draw . Here are the results after what was a true sporting occasion and won by an Irish Superstar . 1st Tiger Role Joe Lambe 2nd Magic of Light Gleason Family 3rd Rathvinden Jennifer Phelan 4th Walk in the Mill Ashling Moloney Sellers Prizes Jack Currivan Grace & Dan Ryan
All-Ireland Junior Ladies Football Final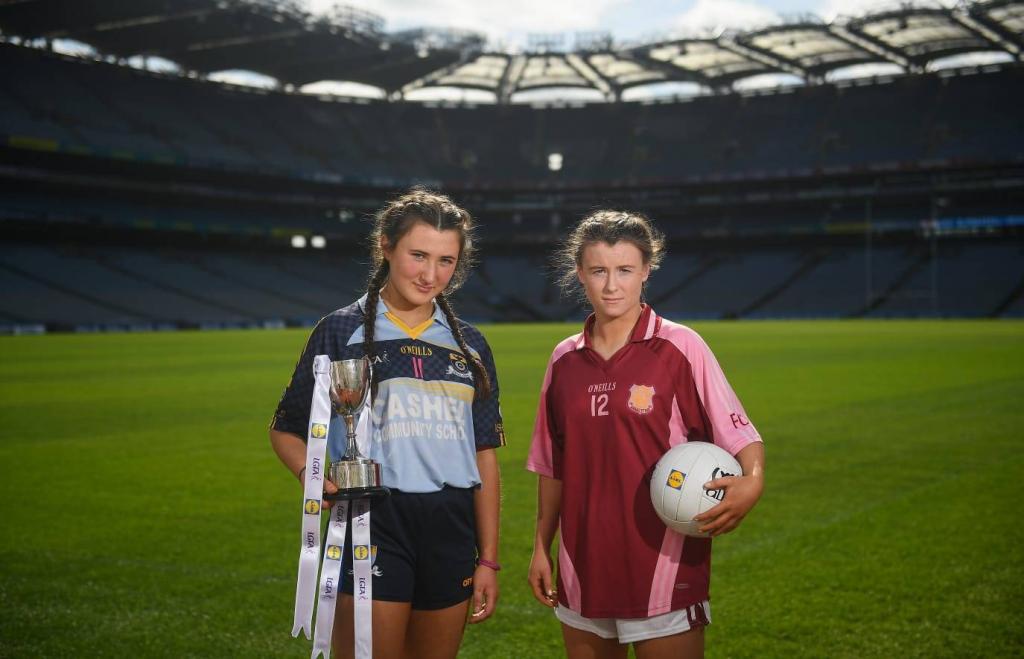 Saturday 6th April. Game is at 1pm in St. Molleran's GAA Club Carrig-Beg, Co. Waterford. We would love if you could come along and support the girls.
Creative Writing Competition 2019
Students are invited to enter the 2019 Creative Writing Competition. Entries under 3 categories - Poetry, Short Story and Essay. Awards will be given on Award Night for the successful entrants from 1st year, junior cycle (2nd/3rd years) and senior cycle (TY, 5th and 6th). Students are free to choose their own topics and can enter as many categories as they wish. Entries to be submitted to the English teachers by Tuesday 30th April 2019.
New Kit for Boys First Year Soccer
Members of the first year and under 14 boys soccer teams wearing their new kit sponsored by John Ryan Stoves and Fire Places. The school wish to thank John for his generous sponsorship and Mr. Richie Ryan who designed the kits. Seated , left to right , Pauric Ryan, Charlie Ryan, John Ryan (Sponsor) , Ciaran Fitzpatrick, Jack Quinlan. Back row left to right : Michael Kennedy (soccer co-ordinator) Sean Wade (Team Manager), Dylan Fogarty, Paddy Byrnes (Team Manager) , Martin Coleman (Team Manager).
Musical Extravaganza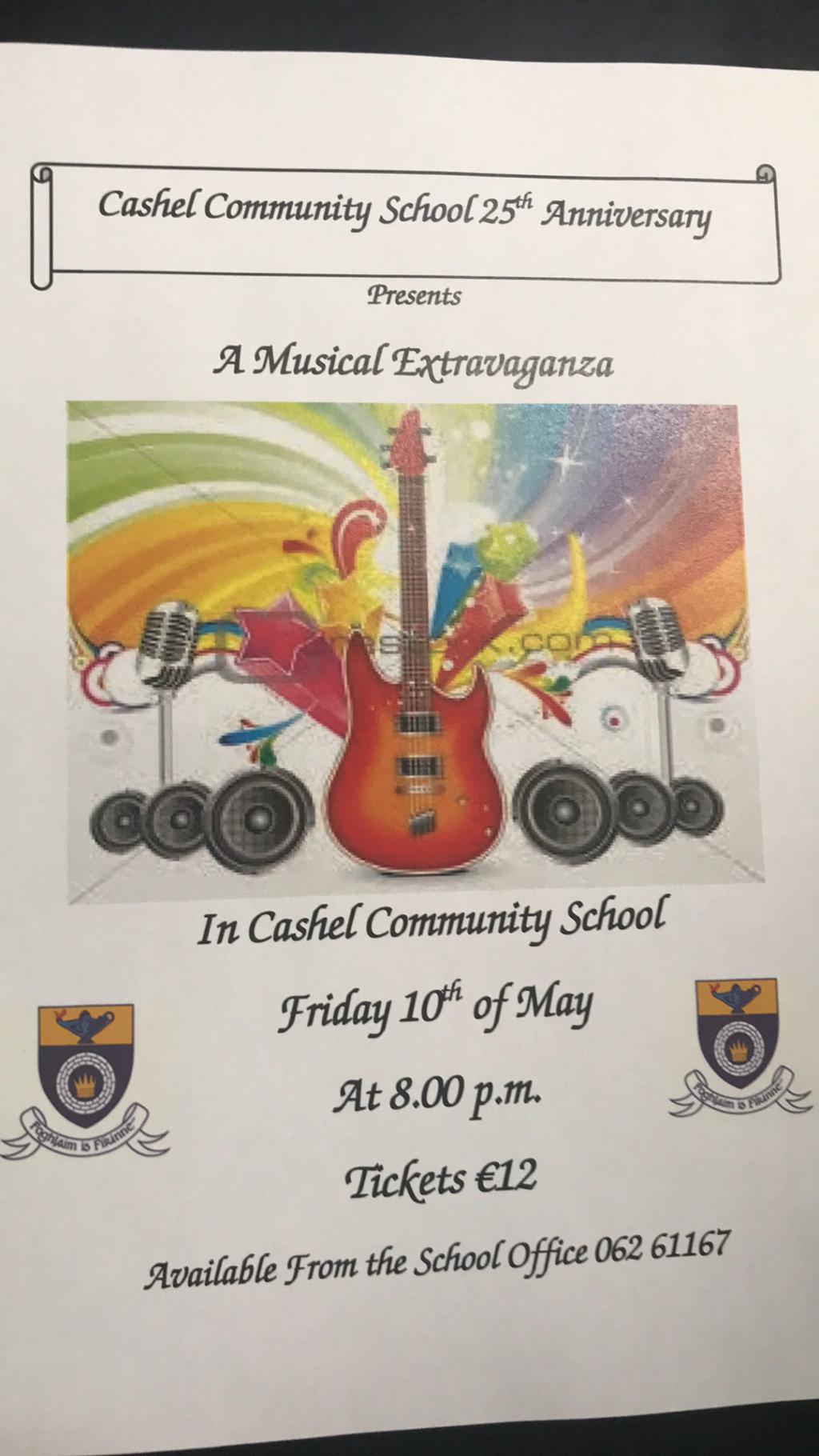 A date for your diary.Cashel Community School Anniversary Committee would like to bring to your attention a special night of celebration in our school. Past and present students will provide a night of entertainment through music and dance . We hope you will be able join us on the night and share the experience with us .
CCS RTE Mass Sunday 31st March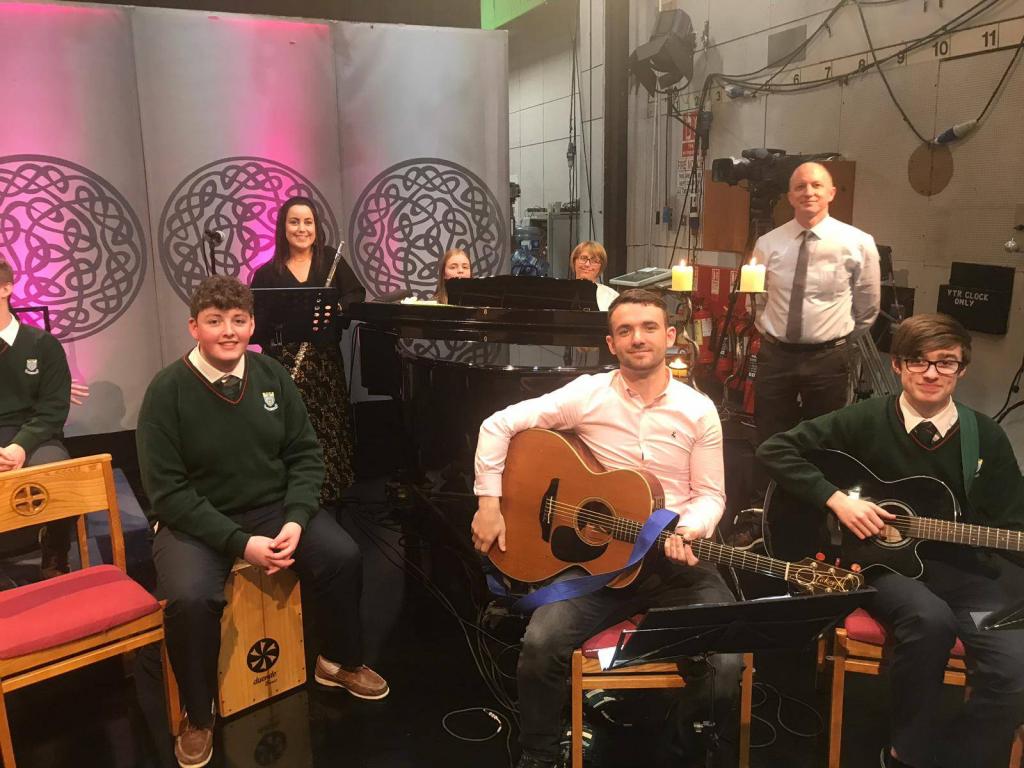 Thank you to all the students, staff and parents who helped us celebrate Sunday Mass with Fr. Enda Brady this morning at the RTE Studios, Dublin. You certainly did Cashel Community School proud.
Sunday Mass Live on RTE 1 -31st March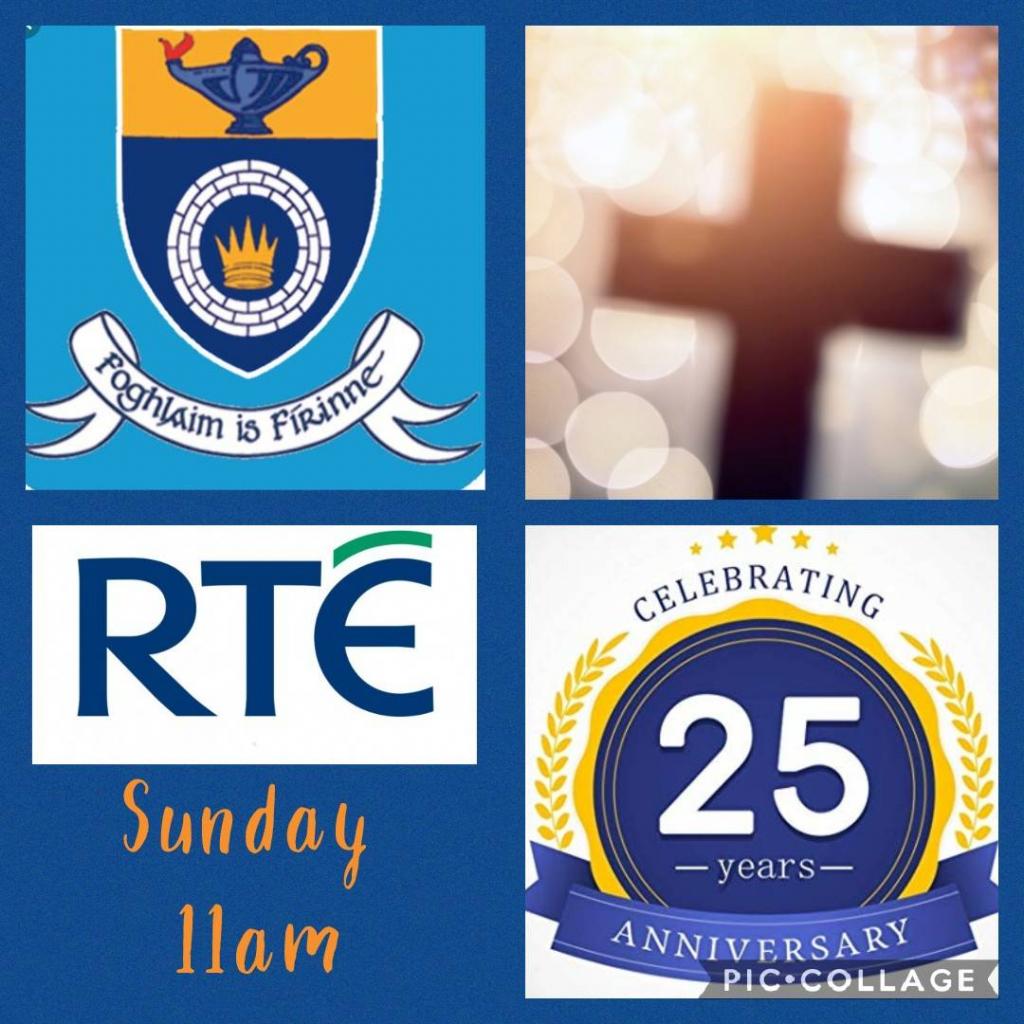 As part of Cashel Community School's 25th Anniversary Year, staff and students will join with Fr. Enda Brady, live on RTE 1 television at 11am this Sunday, to celebrate Mass for the fourth Sunday of Lent
Bank of Ireland Bond Traders Success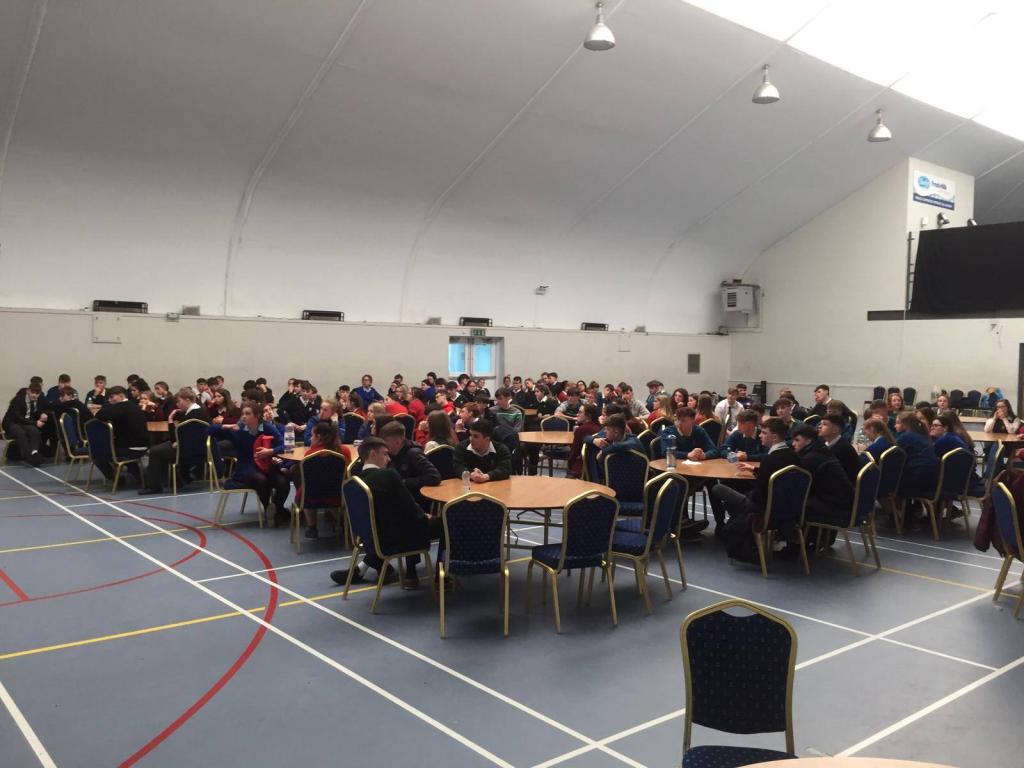 1st place winners of the Bank of Ireland Bond Traders Event in Tipperary. 148 students participated in this event with Cashel Community School coming out on top. Well done to all 5th year students who participated in the competition. Winners Joe Fitzgerald, James Casey, Becky Taylor and Elma Casey.
First Year Soccer Success
First year boys soccer team who beat de la salle to reach the Munster A semi final. Well done to the boys and their coaches Mr Ryan, Mr Wade and Martin Coleman.
CCS Enterprise Day 2019
On Friday 22nd March, Cashel Community School First Year Business Studies pupils participated in an Enterprise competition in association with event sponsor Affinity Credit Union. First Year pupils worked in teams to research local businesses and present their findings to their peers and teachers. The school was delighted to welcome author and DJ Meaghan Scully to present the prizes and address the pupils. Judy Burke, Marketing Manager of Affinity Credit Union commended CCS on the excellent outreach work connecting with local businesses in the community. Winning Teams and Companies Researched: First Place My Net Amy Wood Joseph O'Flynn Saadullah Saifullah Second Place Café Hans Clara Matthia Sarah O'Sullivan David O'Donnell Third Place O'Dwyers Pharmacy Jack O'Connor Aibhe O'Dwyer Carrie Ann Ryan
25 Year Anniversary Memory Book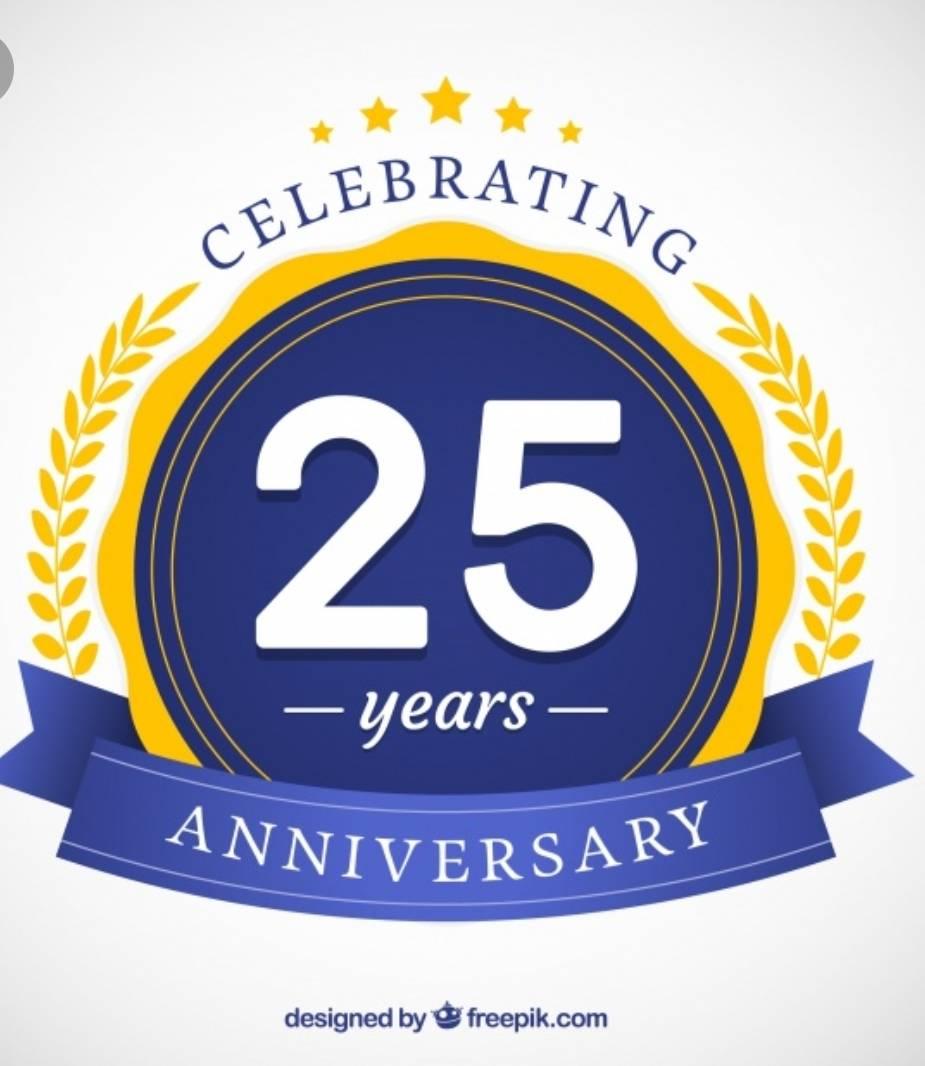 Reminder to all students, past and present, chairpersons of student councils and former students of the year - if you wish to submit articles for the 25th anniversary Cashel Community School Memories Booklet to please do so by emailing material to ccs25years@cashelcommunityschool.ie. 300 words approximately. Deadline for submission is 31st of March 2019.
Winners of the school app launch draw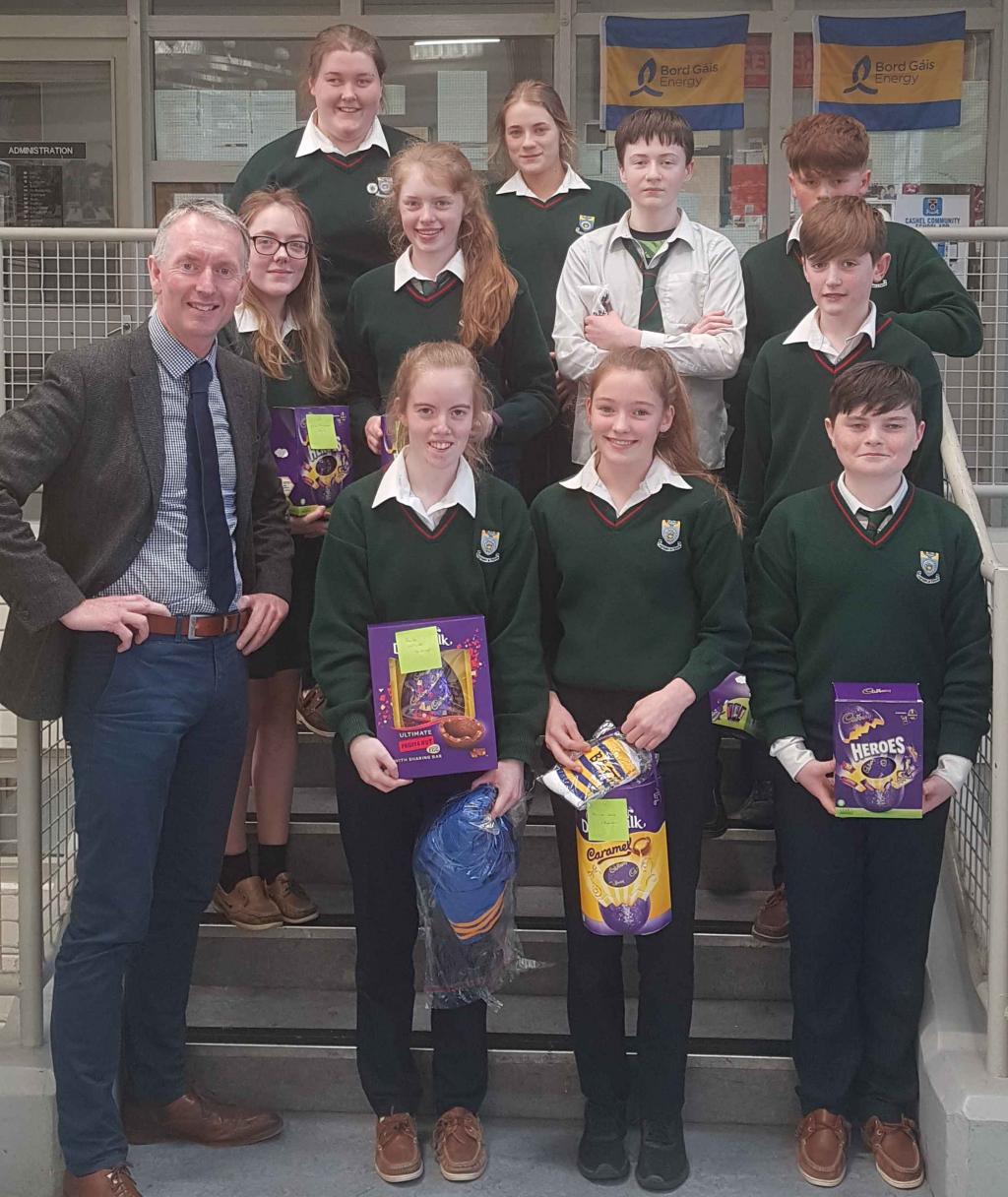 Junior Camogie Final Update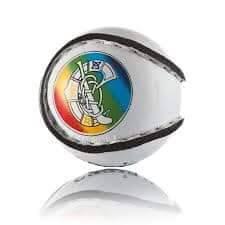 Junior Camogie All Ireland Final has been rescheduled for Wednesday 20th March at 2 o clock in Borrisoleigh Gaa Tipperary. Come along and support the girls!
Junior Camogie All-Ireland Postponed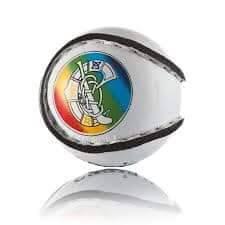 Postponement due to weather conditions. We will inform you with rescheduled fixture.
Welcome 3rd Yrs to our School App Launch
Remember to bring back your App forms on Tuesday to be in with a chance of winning a prize in our App draw on Tuesday evening
Welcome 6th Years to CCS App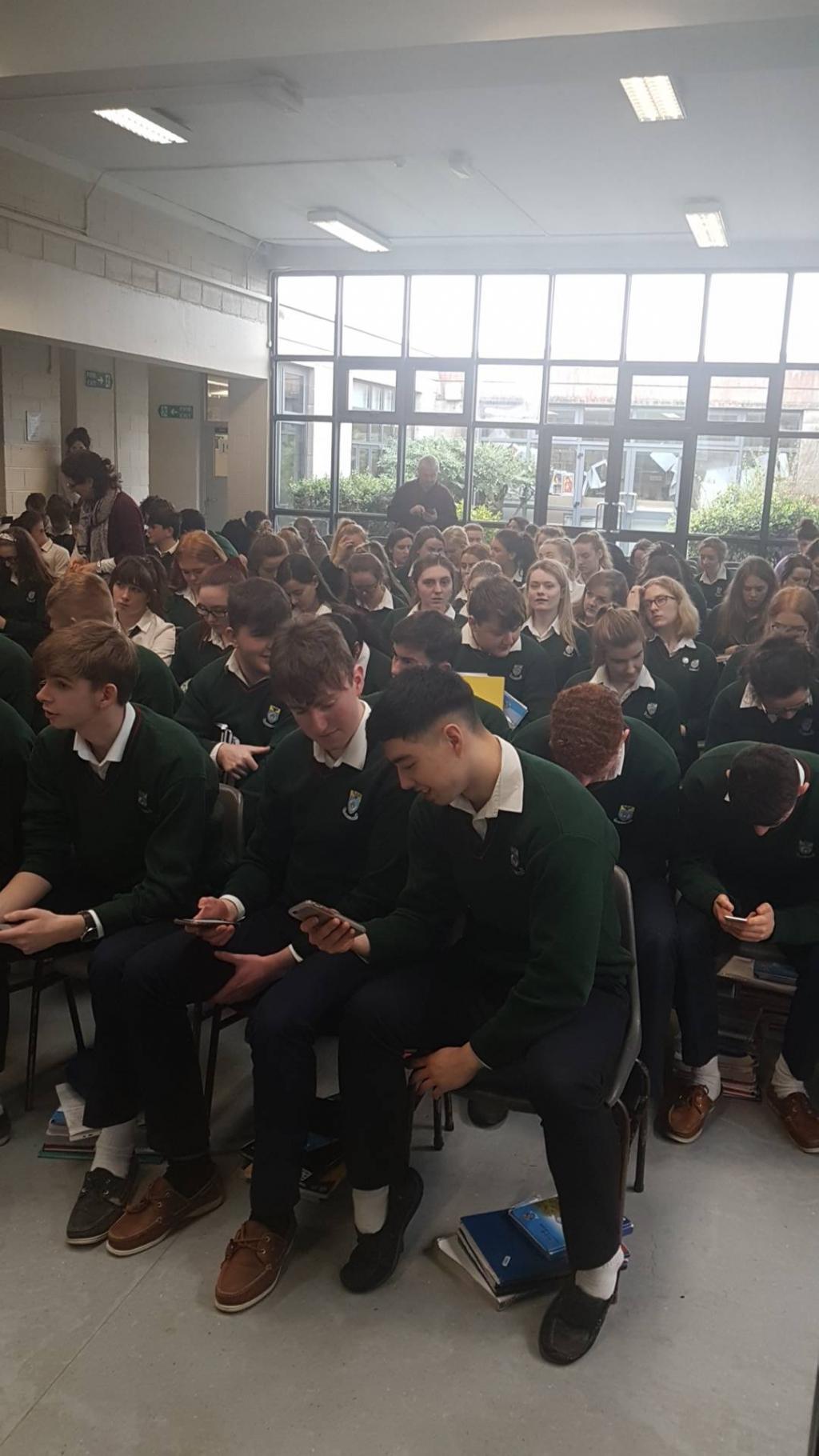 Remember to bring back your App forms on Tuesday to be in with a chance of winning a prize in our App draw on Tuesday evening
Welcome 2nd years to our school app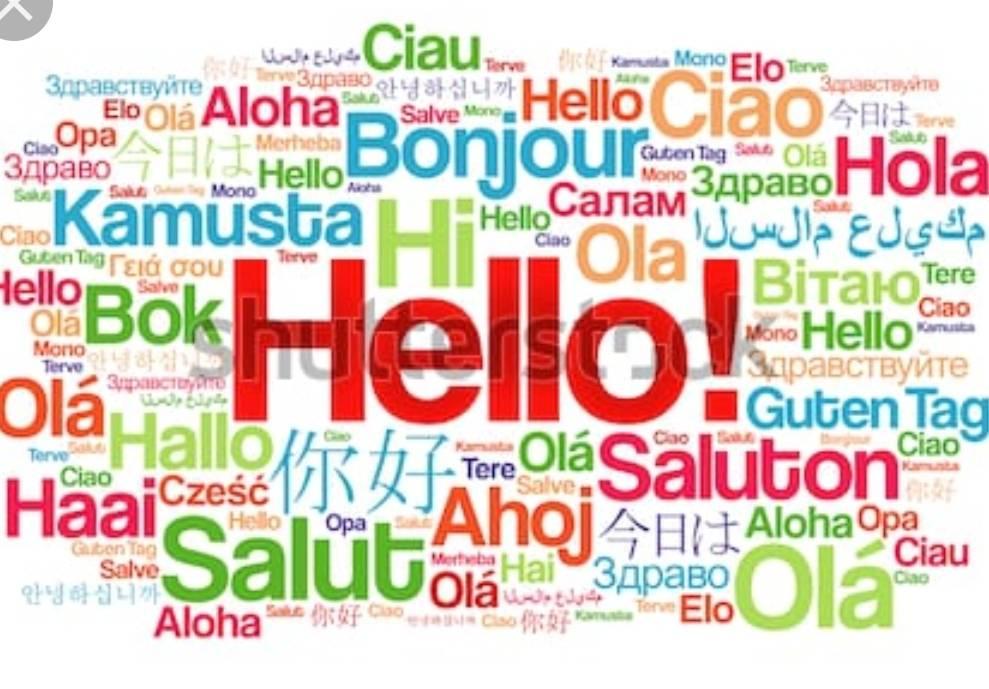 Remember to bring back your App forms on Tuesday to be in with a chance to win a prize in our Tuesday evening.
u15 Hurling quarter final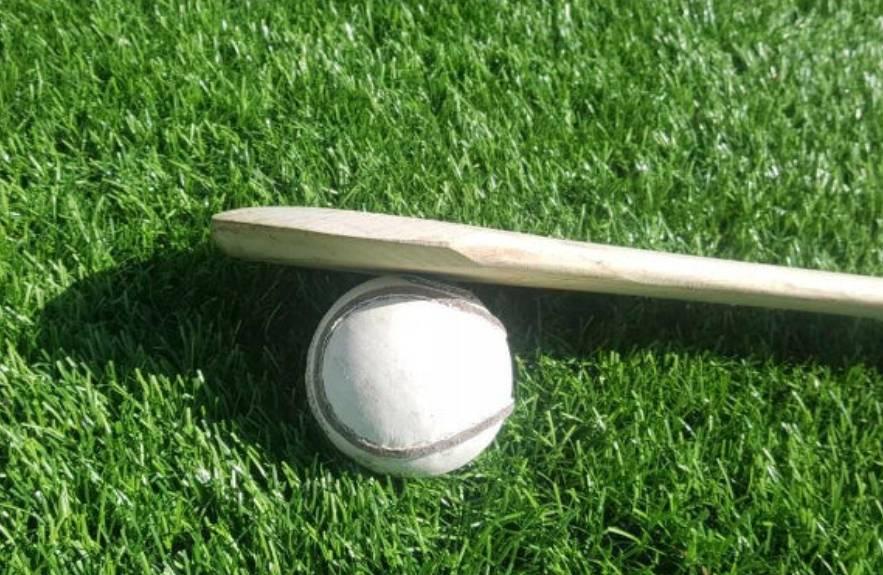 The u15 hurling quarter final CCS v CBC Cork has been changed to Ballyagran Co. Limerick for tomorrow Friday at 12.30.
Junior Camogie All Ireland Final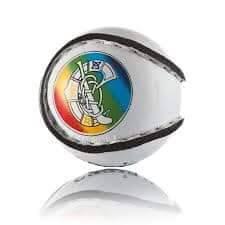 **time change ** Our Junior Camogie girls take on Portumna CS in the All Ireland Final this Saturday at 12pm in Burgess GAA Club, Kilcoleman. We wish the girls the very best of luck
Munster Schools Tennis Shield Winners 2019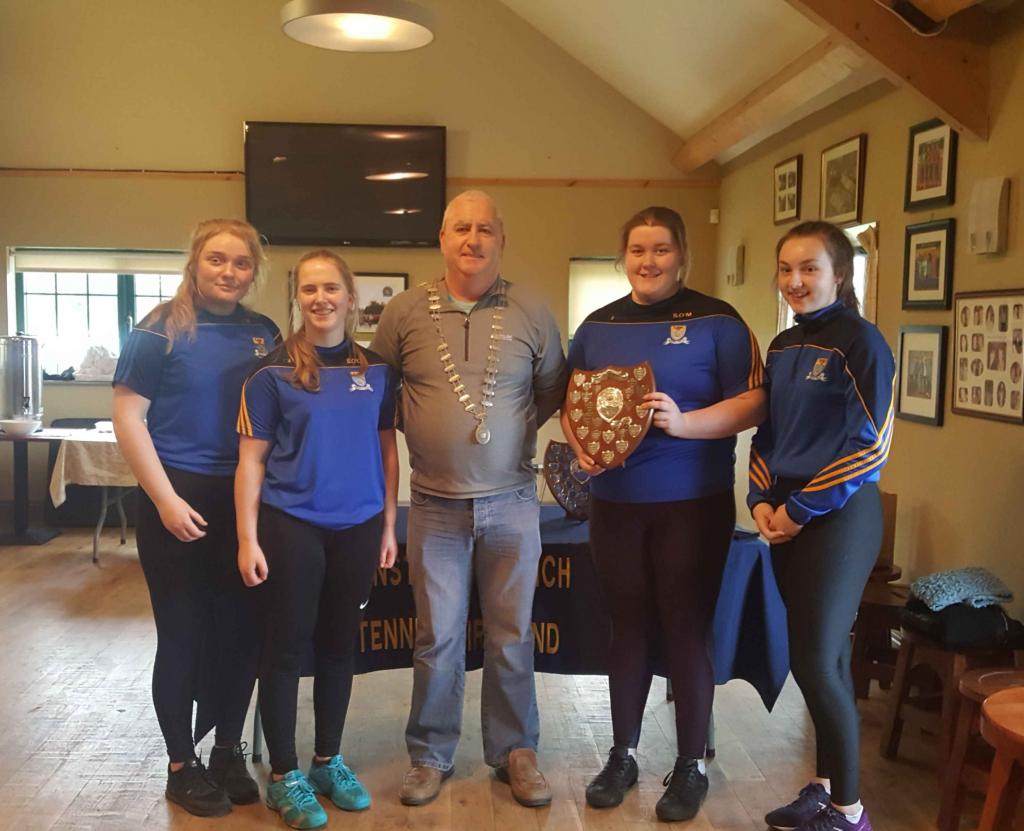 The CCS girls who recently won the u19 Munster Schools Tennis Shield 2019 are Cate Maher, Siobhan O'Connor, Sophie O'Meara and Eleanor Tobin. Well done girls!
Match Report: All Ireland Final Victory- Senior C Colleges Camogie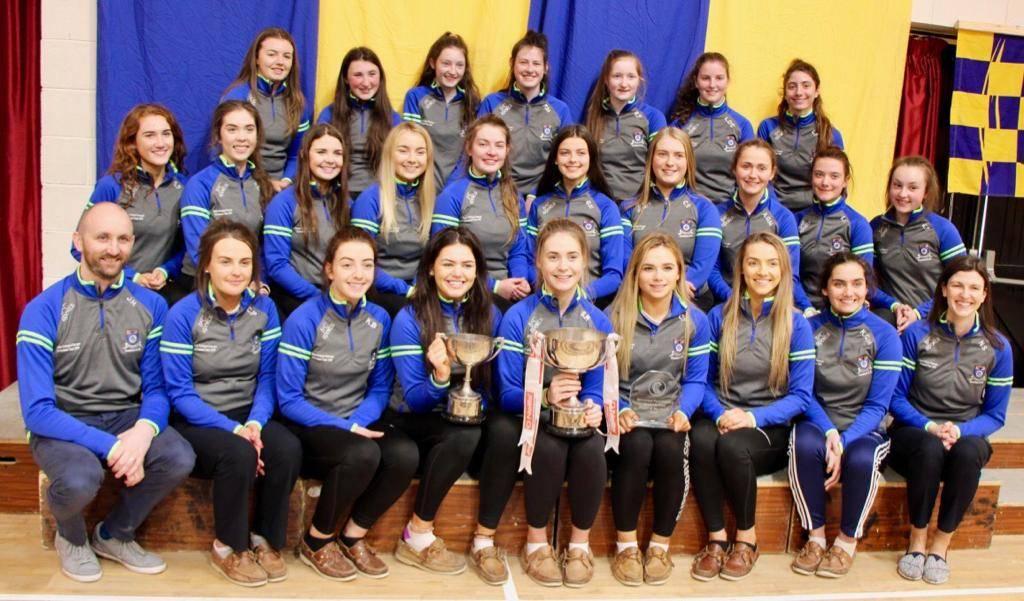 Cashel Community School 6-10 St. Pius X Magherafelt 0-1 Saturday 2nd March 2019 will live long in the memory of those involved as the day when the first GAA All Ireland title in the 25 years existence of Cashel Community School was won by the Senior Camogie team. In the unpredictable March weather, Magherafelt made a fatal flaw of choosing to play against the strong wind in the first half despite winning the toss. The girls from CCS seemed very prepared for the physicality of the northern team and struck the first blow of the day when Caoimhe Perdue, moved from her usual role at centre back to full forward, goaled her first of the day after 4 minutes. The Magherafelt puck outs were held up in the wind and the Cashel forwards made the most of this with Karin Blair, Grace Moloney and Rebecca Farrell all tagging on points in quick succession. Cashel gave an absolute masterclass in work rate, which has been a key feature of their performances all year. The midfield combination of Aine O'Dwyer and Aoibhe Gayson Molloy completely stopped Magherafelt from hurling, breaking every ball and tackle that came their way. Aoife Linehan took up the role of a third mid fielder and had the game of her life preventing attacks and clearing every ball she got her hands on. The floodgates opened with goals from both wing forwards Grace Moloney and Leah Baskin propelling Cashel to a 3-4 to 0-0 lead after 17 minutes. Magherafelt struggled to get the ball beyond the Cashel half backline of Meabh Elle Ryan, Sarah Delaney and Grace O'Dwyer whose strength, skill and determination saw them dominate the game on their terms. Magherafelt frees were visibly held up by the wind and Cashel captain Sorcha Ryan, a colossus at full back, won every ball that came her way in the air and drove out the field to clear her lines. Caoimhe Perdue's pace was unstoppable at full forward and despite the attempt to play a sweeper in front of her, she goaled again. Karin Blair's fourth point of the day brought the first half to a close with Cashel well on top on a score line of 4-7 to 0-0. As the teams returned to the field for the second half, the strong wind that had been there for the first half dropped completely. The score line didn't reflect the physicality of the game, Magherafelt full back Clare McCartney was lucky to escape with a yellow card for a high pull on Caoimhe Perdue. Magherafelt's only score of the game came from a free by Anna Cassidy in the 37th minute but it was clear at this stage that the Cashel girls had too much for them. Classy Caoimhe Perdue completed a hatrick of goals with a wonderful weaving run down the right wing and a finish into the top left hand corner of the net, followed quickly by her fourth goal of the day in the 57th minute, her final tally 4-1, deservedly earning herself the Player of the Match Award. Lisa O'Connor made a welcome return as a substitute, having broken her wrist in the All Ireland Quarter Final and was unlucky not to get on the scoresheet. Eleanor Tobin scored a great point to seal the win for Cashel who ran out very convincing winners 6-10 to 0-1. Jubilant scenes followed as CCS captain Sorcha Ryan received the cup and celebrated with their coaches Mr. Hynes and Ms. Sheehan, their teachers, families and friends on what will go down in history as the first All Ireland GAA title for Cashel Community School. Cashel Community School: Kate Gayson Molloy, Leonie Farrell, Sorcha Ryan (captain), Leah Kavanagh, Grace O'Dwyer, Sarah Delaney, Meabh Elle Ryan, Aine O'Dwyer, Aoibhe Gayson Molloy, Grace Moloney (1-2), Karin Blair (0-4), Leah Baskin (1-1), Rebecca Farrell (0-1), Caoimhe Perdue (4-1), Aoife Linehan, Lucy Fogarty, Ciara Parker, Ciara Gahan, Eleanor Tobin (0-1), Aneeka Maxwell, Fiona McEniry, Lisa O'Connor, Eve Moloney, Sinead Furlong.
Junior Camogie All Ireland Final
Best of luck to our junior camogie team who take on Portumna C.S. this Saturday the 9th of March at 12 noon. Venue to be decided. Please Come and support our girls!
Happy Christmas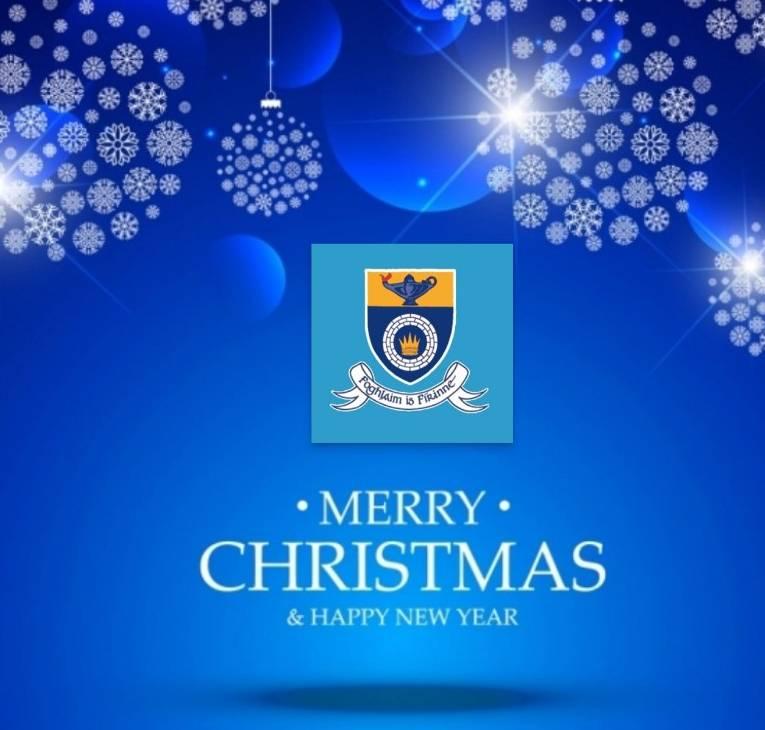 Cashel Community School would like to wish all our teachers, staff, students and their families a very safe and Happy Christmas. Enjoy the holidays. School will reopen on Monday 7th January 2019.
Quarter finals for Cashel seniors as they ease past Ennis
Cashel Community School ensured their passage into the quarter finals of the Thomais Mhic Choilm cup with a six point win over Rice College Ennis on Wednesday last. In a game that was played in very suitable conditions for the time of year Cashel hit the ground running. Immediately from the throw in Cashel sought to assert their dominance and raced into a three point lead with Stephen Browne, Aaron Moloney and inside forward Aaron Browne raising white flags. Rice College got off the mark with a score from their centre forward but it was the Tipperary men who were firmly on top in the opening quarter. The Cashel inside forward line were finding space and causing problems for the Ennis backs resulting in two more points from a Browne free and another from Riain Quigley. Despite this period of dominance however Cashel were guilty of spurning at least two clear cut goal chances. They did eventually make the breakthrough when Quigley goaled after some good work from full forward Jack McGrath. As the game entered the second quarter the Clare side began to rally and hit 1-2 in a five minute blitz bringing the score line to 1-5 to 1-3. The Cashel men might at this stage have wondered would they rue those missed opportunities. The Cashel response did come courtesy of their dangerous inside line this time Browne with two and McGrath, one firing over points. They continued to finish the half well and goaled though energetic midfielder Aaron Moloney. The accurate Browne managed to raise one more white flag just before the ref's whistle to leave the scores 2-9 to 1-3 at halftime. The Tipperary team started the second as they had the first even down to the same opening scorer in Stephen Browne. The men from the Banner were not going to lie down however and again had 1-2 scored in a frenetic period of play which saw their own full forward line bear fruit leaving four between the sides. The lead was once again extended thanks to the brilliance of Browne slotting three vital points, two from play. The see-saw pattern did not end there however as Rice College once again raised a green flag. The Cashel men would be really put to the pin of their collar when their lead was cut to two through two further points leaving the score 2-13 to 3-8. One thing this Cashel side has shown so far in the campaign however is they have tremendous character. This came to the fore again as their back line thundered out with ball after ball in the closing stages and their forwards did the job at the other end accounting for the last four points to see them run out six point winners. This win was born out of the Tipperary team's greater consistency of work rate throughout the game. The Ennis defenders were chased and put under consistent pressure in possession which denied their forwards quality deliveries. Stephen Browne and the selfless Fearghail O'Donoghue lead the charge in this regard. Their other half line was equally impressive giving Cashel a strong foothold in the opening period and shoring up to see them over the line. Some lung-busting runs from Lorcan Carr and some tenacious defending from Conor O'Dwyer standing out. Overall they were value for their win and will now face either St. Joseph's Tulla or Colaiste Chriost Ri in a quarter final on the second Wednesday in January. Cashel team: Christopher Geraghty, Ben Loughman, Tomás Bourke, Jamie Duncan, Conor O'Dwyer, John Ryan, Lorcan Carr, Aaron Moloney(1-1), Liam McGrath (0-1), Jack O'Rourke, Stephen Browne(0-2), Fearghail O'Donoghue, Riain Quigley(1-1), Jack McGrath(0-2), Aaron Browne(0-9, 3 frees). Subs: Euan Ryan for Bourke, Ben Ryan for O'Rourke, John Marnane (0-1) for O'Donoghue and David Sinclair for Moloney. Also; Jack Currivan, Páiric Brosnan, Reuben Bourke, Brian Og O'Dwyer, Ciarán Moroney, Mark Casey and Conor Farrell.