Sixth Year Students School Attendance
Dear Parents of Sixth year students, As you are well aware we are getting closer to Leaving Cert examinations and our Sixth Year students are heavily involved in class work focussing on preparation for these exams. Teachers are also working very hard right now to get courses finished as well as trying to work in valuable practise in preparation for written, practical, aural and oral aspects of the various subjects. Some classes and teachers are also putting in extra time outside of normal timetabled classes to assist in having our students fully prepared. We want to make you aware that this is a very critical time in the student's school life as they approach the final months of their Leaving Cert year. Students have a lot of school and official examination deadlines to adhere to with practical and project work. It is very important that every student attends school fully during this time so that they can get the full benefit of the teachers experience and advice. We are asking you as parents to make every effort to make sure that your son/daughter attends as fully as possible from now on and is only absent if absolutely necessary. If a student is experiencing a difficulty in any way connected to attendance we would encourage you to contact the school Attendance Officer Mr. T.J. Quinn or 6th Yr Year Head Mr. O Neill as soon as possible. We have many support systems in place in school to help students through difficulties and we would like students to engage with us as much as possible if they are experiencing any barriers to attendance. Any student who is absent and wants to access class work can be put in contact with their teacher via school email to minimise the impact of their absence. Anecdotal and scientific evidence shows there is a very direct correlation between attendance and achievement in school with the highest attenders regularly achieving the best results. We therefore advise all students to be present in school and classes at all times and we would appreciate your support in achieving this. Mr. O Neill Year Head T. J. Quinn Attendance Officer
SNA courses starting 25th Feb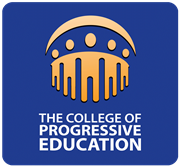 Due to circumstances beyond our control the start date of the SNA LEVEL 5 AND SNA LEVEL 6 courses has been deferred to Monday 25th February. Sincere appologies for any inconvenience caused.
Paediatric First Aid 6pm to 9.30pm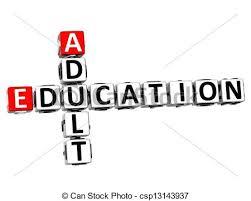 11th February 6pm to 9.30pm in room 2
SNA QQI Level 6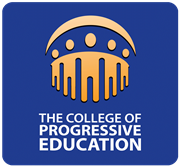 The College of Progressive Education are offering a Special Needs Assistant QQI Level 5 and also a Special Needs Assistant QQI Level 6 courses here in Cashel Community School this spring. Cost is €400. Classes will take place on Monday nights from 7 - 9.30pm. There are a limited number of places still available. Classes will commence on Monday 11th February. To enroll or for further information please contact gby@cashelcommunityschool.ie
Fixture details for Munster u19 B Hurling semi-final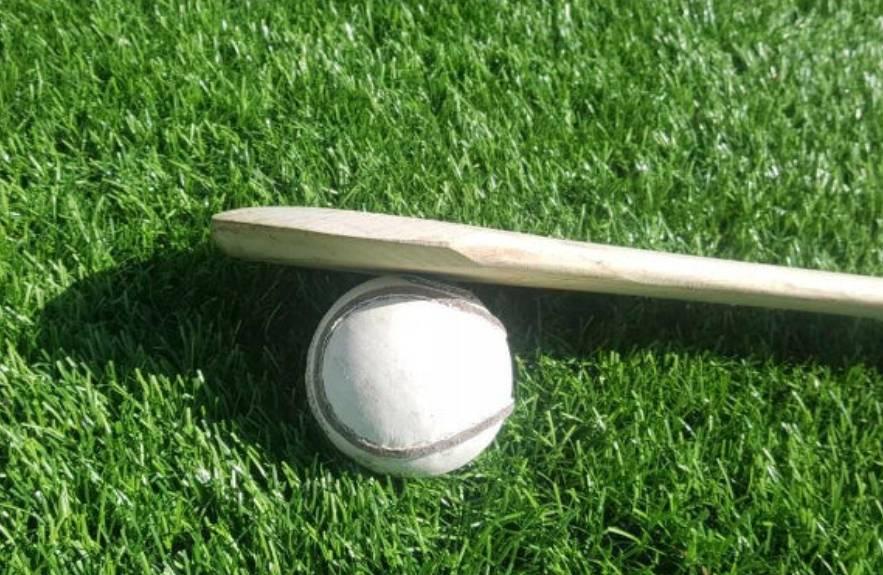 Fixture for Saturday 26-1-19 Munster u19 B hurling semi final. CCS v Bandon at 12.30 in Ballyagran, Limerick.
Paediatric First Aid Course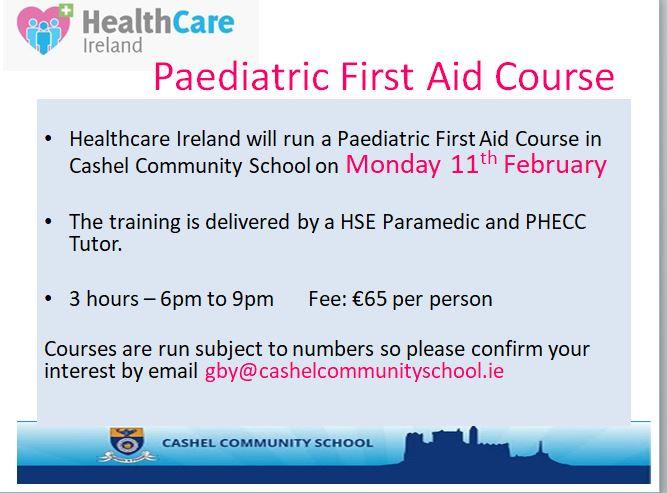 Healthcare Ireland will run a Paediatric First Aid Course on Monday 11th February 2019 in Cashel Community School. 6.00pm - 9.00pm. €65 euro per person. The training is delivered by a HSE Paramedic and PHECC Tutor. Please email gby@cashelcommunityschool.ie to reserve your place.
Junior Cycle Information Night for Parents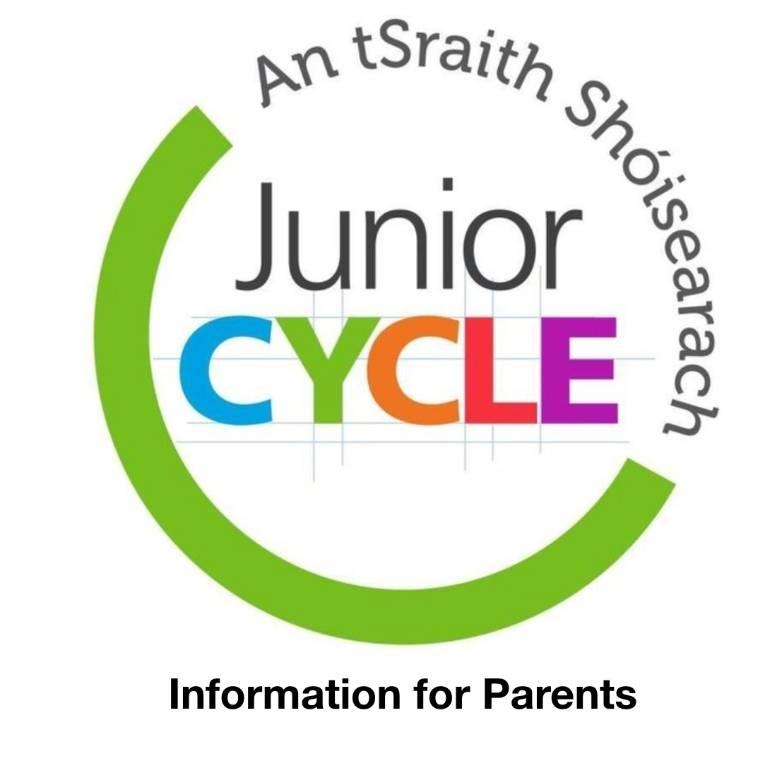 Junior Cycle Information Night for Parents will take place on Wednesday 23rd January at Cashel Community School, 7-8pm. Topics covered include: •CBA - Classroom Based Assessment •JCPA -Junior Cycle Profile of Achievement •Wellbeing. This evening is open to all parents of students in 1st, 2nd and 3rd year.
Junior Camogie Munster Final
Best of luck to the Junior Camogie Team in the Munster Final This Saturday the 19th of January, Our Junior Camogie girls will play Colaiste Muire Ennis in the Munster Final in Leahy Park, Cashel @ 2.OO Please come and support our girls!
Beginners Sewing Classes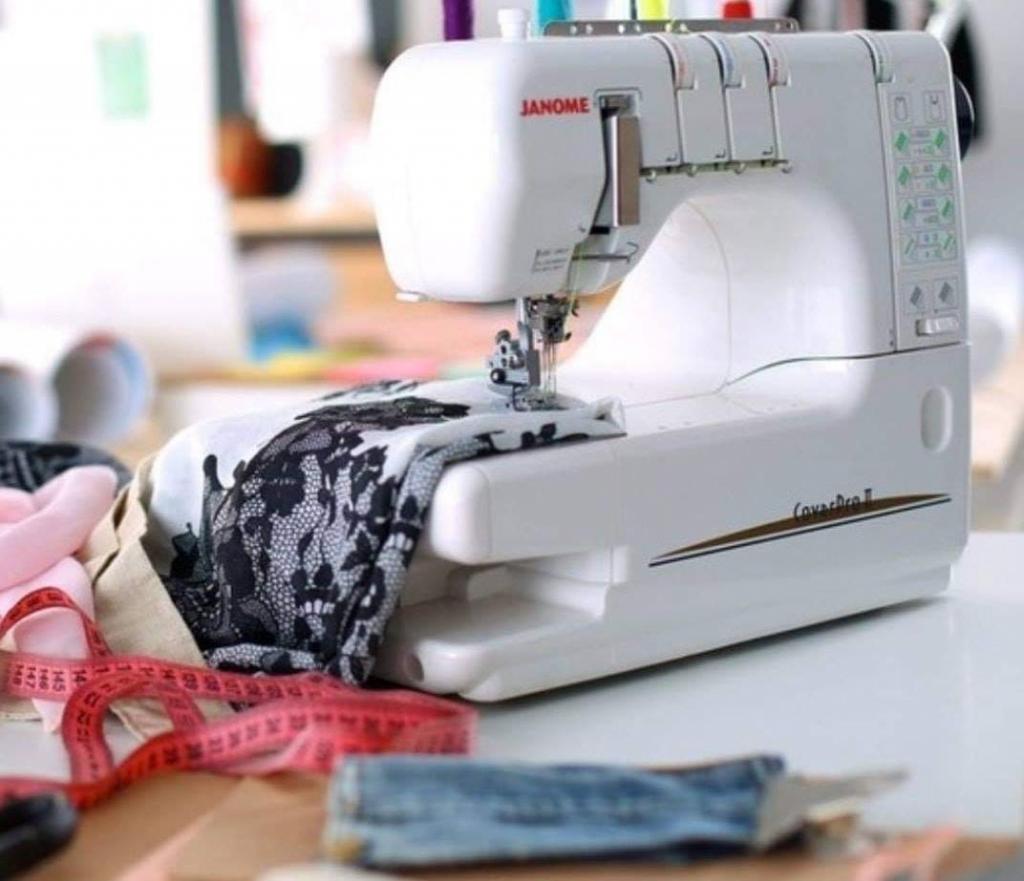 Beginners Sewing Classes now added to Adult Education Spring courses. Enrolment Monday 21st January 4-5.30pm and 7-8pm. Mondays 7.30pm to 9.30pm 6 week course. Claire's Sewing & Alterations would like to invite you to a Beginners course in sewing this Spring in Cashel Community School. Learn to sew in a relaxed environment. You will be shown: • How to thread your machine /bobbin • How to change needles • Different stitches on your machine • Make a piped cushion (make bias, make piping strip, measure fabric, put in zip) • How to hem jeans etc. • Claire will answer any sewing questions you may have. ***Bring your own machine*** Class fee €90
Cashel dig deep to triumph over Tulla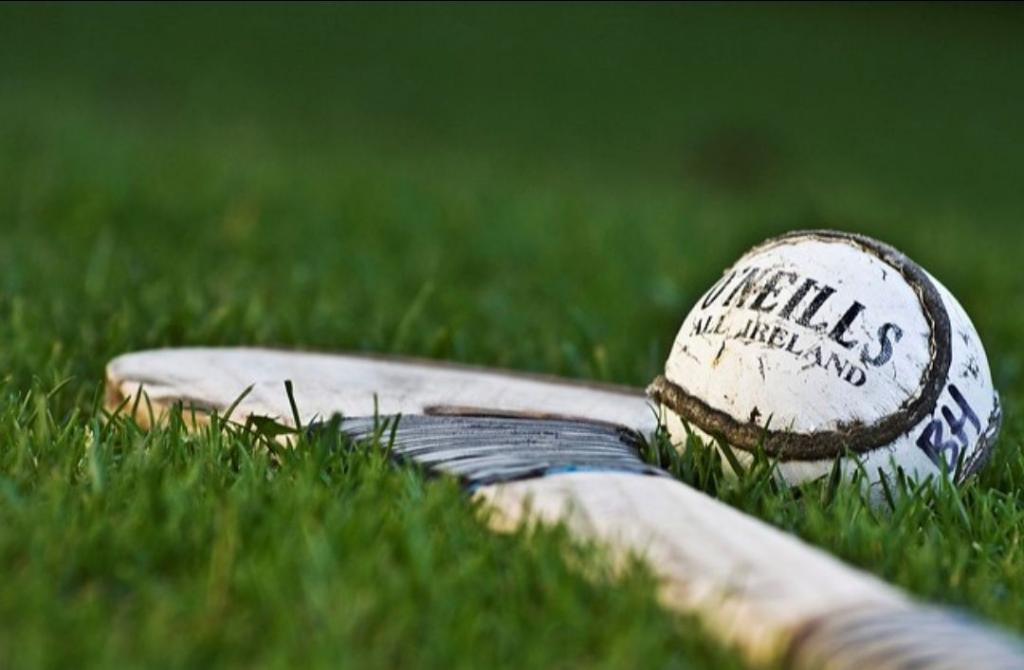 Cashel Community School progressed to their second consecutive Corn Thomais Mhic Choilm semi-final on Thursday last, overcoming St Joseph's Tulla in a pulsating clash. The match played in Rhebogue in Limerick city was a fascinating spectacle with no end of skill or honesty displayed by both sets of players. The match was played in good conditions for the time of year and Tulla made the early running they took an early lead through a brace of frees from William Halpin. The number 12 was to feature heavily in the contest, finishing with a grand total of 1-10. Tulla were causing the Cashel backline problems early on who were forced into conceding needless frees. The Tipp sides forward soon began to cause problems of their own however and found themselves level through the deadly accurate Aaron Browne and a point from play courtesy of Stephen Browne. The first quarter of the match ended with a flurry of scores with Cashel raising a vital green flag leaving the score line 1-3 to three points after 15 minutes. The standout moment in terms of skill soon arrived as a long ball into the Cashel backline was seized upon by Halpin and the Tulla forward flashed the ball into the top corner to restore parity for the Clare side. Following this the Cashel began to tighten their grip on the game especially around the middle third. Half forward Fearghail O'Donoghue was a thorn in the side of the Tulla defence all afternoon and his good play yielded some beautifully taken scores by the Cashel inside line. As the pressure began to mount on the Tulla side they resorted to fouling and during this time Browne nailed what would turn out to be vital frees. Tulla did well to stay in touch during this period with Halpin again leading the charge with two further points to lead the half-time score 1-10 to 1-7 in favour of the Tipp side. As was sure to happen Tulla brought massive fight to the beginning of the second half. Following a point for either side it was now the turn of Cashel to being conceding frees and by the 40th minute they had reduced the deficit to the minimum. This Cashel team refused to buckle however and kept their noses in front thanks to points from play through Browne and Riain Quigley. It was then Quigley who gave them some breathing room with a goal midway through the second half. Quigley who dispossessed a Tulla corner back in the lead up to the goal, typified the work rate and hunger displayed every one of the Cashel players. The see-saw nature of the game did not cease there however and after a long stoppage due to an injury Tulla resumed with a pair of Halpin frees. Just as with the fifty minutes that had already elapsed the final ten minutes would prove equally frenetic and entertaining for the crowd in attendance. A Tulla goal to bring them back to within two points was followed by a goalmouth melee in which both teams had men red carded. Tulla gave one last push and converted a free to leave the minimum between the sides with only minutes left. Once again however the character and belief shown by this Cashel side throughout the campaign came to the fore with Quigley and sub Jack McGrath getting their final two scores to see them over the line on a score line of 2-16 to 2-14. Both teams showed a wide array of skill and heart throughout a thoroughly enjoyable spectacle and showed just what a competitive competition this is. The ferocious tempo the match was played at shows how seriously both teams have applied themselves over the past four months and is a huge testament to players of both panels. This Cashel side march on as Tipperary's sole representation in the competition and renew acquaintances with Bandon High School who they defeated at the same stage last year. The semi-final is scheduled for Saturday January 26th with the time and venue to be confirmed. Cashel: Chris Geraghty (Rosegreen), Ben Loughman (Kickhams), Tomás Burke (Boherlahan), Jamie Duncan (Kickhams); Conor O'Dwyer (Cashel), John Ryan (Boherlahan), Brian Og O'Dwyer (Rosegreen); Aaron Moloney (Cashel), Lorcan Carr (Kickhams); Fearghail O'Donoghue (Cashel), Stephen Browne (Kickhams), Liam McGrath (Clerihan); Riain Quigley (Moyle Rovers), Ben Ryan (Kickhams), Aaron Browne (Kickhams). Subs: Jack McGrath (Cashel) for B. Ryan (48 mins), Jack Currivan (Golden) for O'Donoghue (52 mins) Jack O'Rourke (Clerihan) for L. McGrath (60 mins) and John Marnane (Rockwell) for Carr (60 mins) Scorers: Aaron Browne 1-8 (0-6f), Riain Quigley 1-4, Jack McGrath, Conor O'Dwyer, Stephen Browne, Lorcan Carr 0-1 each. Tulla: Liam O'Connor (Feakle); Ian O'Brien (Crusheen), Seán O'Callaghan (Tulla), Adam Hogan (Feakle); Colm McInerney (Tulla), Paddy Donnellan (Broadford), Eoin O'Connor (Feakle); Conor Murphy (Tulla), Oisin Clune (Feakle); Cian Mulqueen (Broadford), Eanna McMahon (Crusheen), William Halpin (Tulla); Murrough McMahon (Crusheen), James Vaughan (Broadford), Cormac Murphy (O'Callaghan's Mills). Subs: Andrew Conheady (Tulla) for Seán O'Callaghan (44 mins). Scorers: William Halpin 1-10 (0-8f), James Vaughan 1-1, Eanna McMahon 0-2, Cormac Murphy 0-1.
Brian Boru Soccer Scholarship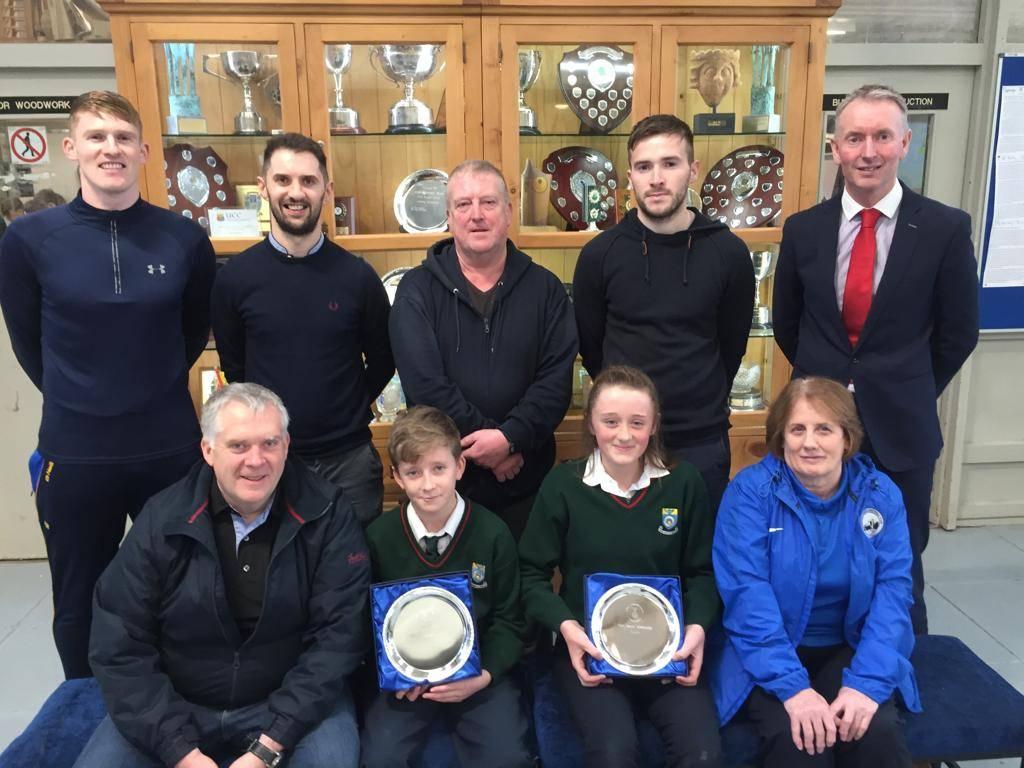 First year students Hannah Downey and Corey Prendergast were winners of the inaugural Brian Brou Soccer Scholarship. Pictured beside Corey is sponsor Pakie Horan and beside Hannah is Teresa Lowry from Cashel Town AFC. ALso pictured are (standing left to right) Soccer coach Richard Ryan, Soccer coordinator Michael Kennedy, Soccer coaches Martin Coleman and Sean Wade, and principal John Gallagher.
Happy Christmas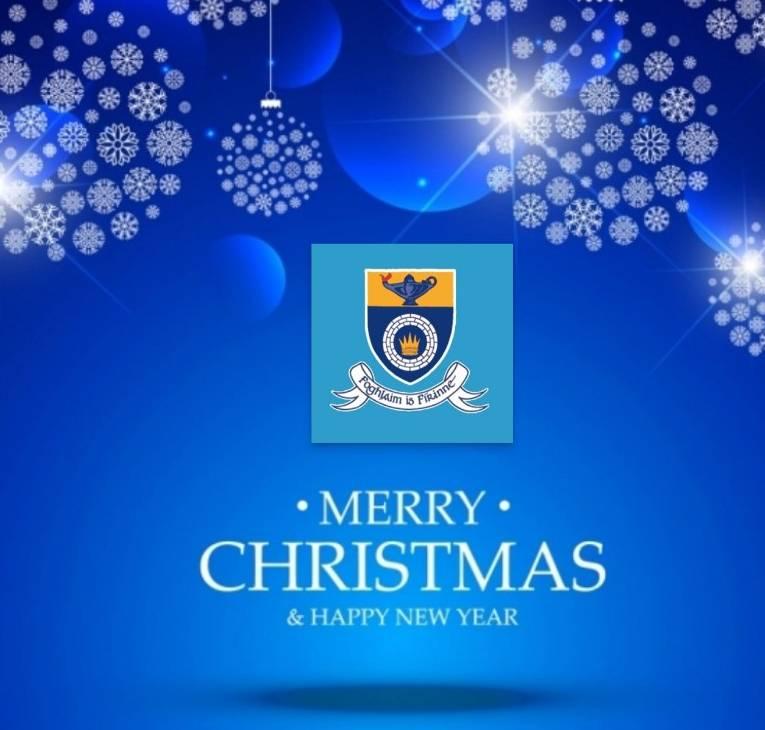 Cashel Community School would like to wish all our teachers, staff, students and their families a very safe and Happy Christmas. Enjoy the holidays. School will reopen on Monday 7th January 2019.
Friends Of CCS GAA Scholarship 2018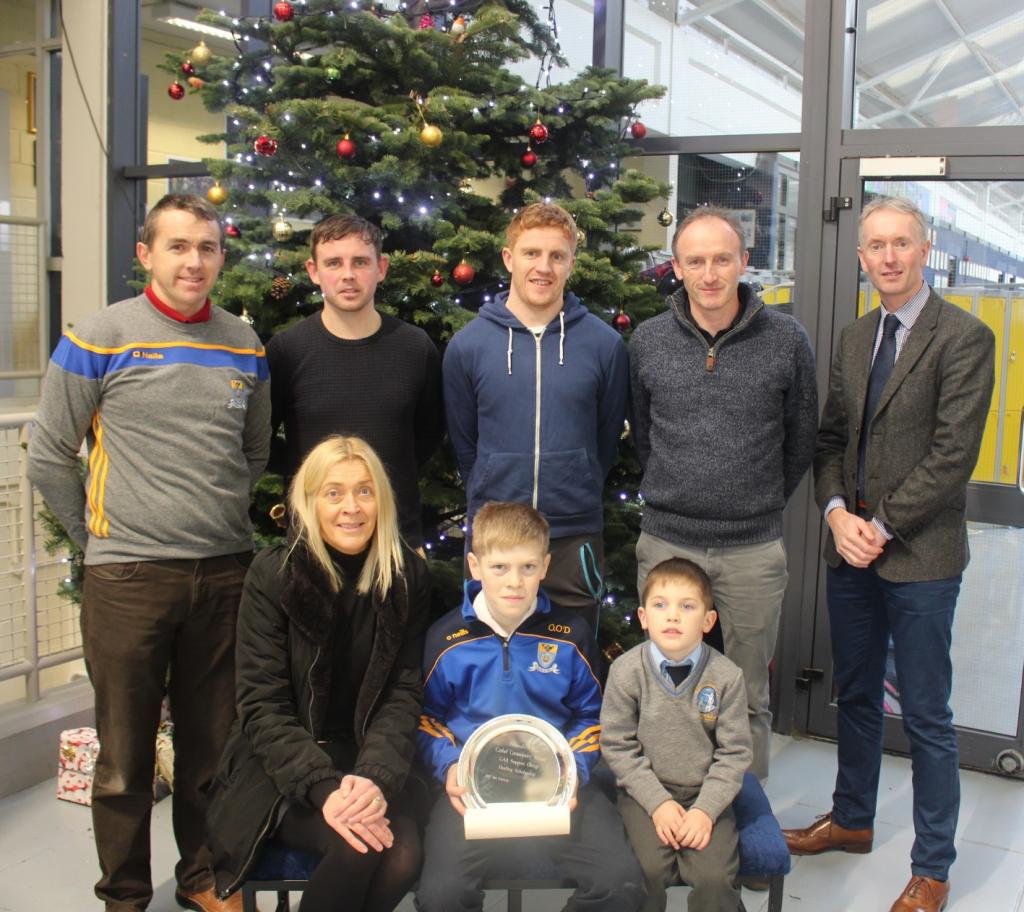 On Thursday morning last the winner of the First Year Boys hurling scholarship in Cashel Community School was announced as Oisín O Donoghue. This scholarship is put together by the GAA Support Group with the help of sponsors such as Rock Catering, Uniform World, Parents Association, O Neill's and the Board of Management. Oisín received a sports and educational package including books, food, travel costs, study, uniform and tracksuit as well as insurance and hurleys. Oisín was the outstanding candidate in a competition among his peers in First Years. The scholarship is awarded to a student who excels in all areas of school life and who shows leadership on and off the field. Congratulations to Oisín, his family and club, Cashel King Cormacs.
Quarter finals for Cashel seniors as they ease past Ennis
Cashel Community School ensured their passage into the quarter finals of the Thomais Mhic Choilm cup with a six point win over Rice College Ennis on Wednesday last. In a game that was played in very suitable conditions for the time of year Cashel hit the ground running. Immediately from the throw in Cashel sought to assert their dominance and raced into a three point lead with Stephen Browne, Aaron Moloney and inside forward Aaron Browne raising white flags. Rice College got off the mark with a score from their centre forward but it was the Tipperary men who were firmly on top in the opening quarter. The Cashel inside forward line were finding space and causing problems for the Ennis backs resulting in two more points from a Browne free and another from Riain Quigley. Despite this period of dominance however Cashel were guilty of spurning at least two clear cut goal chances. They did eventually make the breakthrough when Quigley goaled after some good work from full forward Jack McGrath. As the game entered the second quarter the Clare side began to rally and hit 1-2 in a five minute blitz bringing the score line to 1-5 to 1-3. The Cashel men might at this stage have wondered would they rue those missed opportunities. The Cashel response did come courtesy of their dangerous inside line this time Browne with two and McGrath, one firing over points. They continued to finish the half well and goaled though energetic midfielder Aaron Moloney. The accurate Browne managed to raise one more white flag just before the ref's whistle to leave the scores 2-9 to 1-3 at halftime. The Tipperary team started the second as they had the first even down to the same opening scorer in Stephen Browne. The men from the Banner were not going to lie down however and again had 1-2 scored in a frenetic period of play which saw their own full forward line bear fruit leaving four between the sides. The lead was once again extended thanks to the brilliance of Browne slotting three vital points, two from play. The see-saw pattern did not end there however as Rice College once again raised a green flag. The Cashel men would be really put to the pin of their collar when their lead was cut to two through two further points leaving the score 2-13 to 3-8. One thing this Cashel side has shown so far in the campaign however is they have tremendous character. This came to the fore again as their back line thundered out with ball after ball in the closing stages and their forwards did the job at the other end accounting for the last four points to see them run out six point winners. This win was born out of the Tipperary team's greater consistency of work rate throughout the game. The Ennis defenders were chased and put under consistent pressure in possession which denied their forwards quality deliveries. Stephen Browne and the selfless Fearghail O'Donoghue lead the charge in this regard. Their other half line was equally impressive giving Cashel a strong foothold in the opening period and shoring up to see them over the line. Some lung-busting runs from Lorcan Carr and some tenacious defending from Conor O'Dwyer standing out. Overall they were value for their win and will now face either St. Joseph's Tulla or Colaiste Chriost Ri in a quarter final on the second Wednesday in January. Cashel team: Christopher Geraghty, Ben Loughman, Tomás Bourke, Jamie Duncan, Conor O'Dwyer, John Ryan, Lorcan Carr, Aaron Moloney(1-1), Liam McGrath (0-1), Jack O'Rourke, Stephen Browne(0-2), Fearghail O'Donoghue, Riain Quigley(1-1), Jack McGrath(0-2), Aaron Browne(0-9, 3 frees). Subs: Euan Ryan for Bourke, Ben Ryan for O'Rourke, John Marnane (0-1) for O'Donoghue and David Sinclair for Moloney. Also; Jack Currivan, Páiric Brosnan, Reuben Bourke, Brian Og O'Dwyer, Ciarán Moroney, Mark Casey and Conor Farrell.